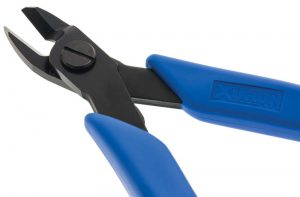 Our premium range of Micro-Shear® Flush Cutters. Oval, Tapered and Extra Tapered head configurations, precision screw joints.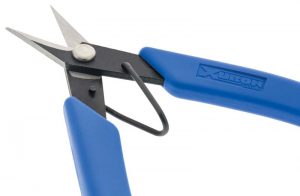 A highly polished finish gives these tools a unique look that stands out on the workbench.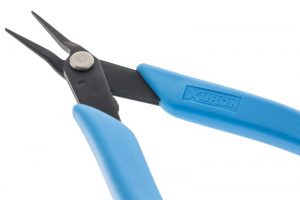 The original Micro-Shear® Flush Cutter. Often imitated but never duplicated.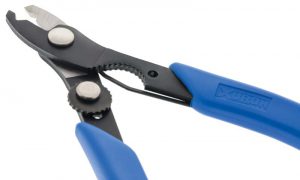 This very popular series of cutters are prized for their durability and broad range. This series also includes hard wire cutters and a cable tie cutter.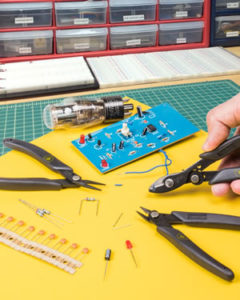 Custom designed tool kits for a variety of hobbyists. Each kit contains three tools specifically selected for the intended hobbyist, packaged in a protective canvas trifold pouch.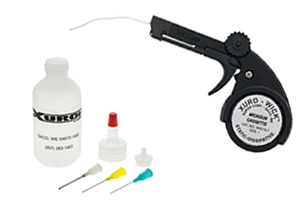 Precise and durable, the 400 Series includes options for flush cutting cutting plastic (de-gating) as well as well as tools with extra tapered tips for fine pitched electronics PCBs.